Our Services
Arthritis Associates has been on the forefront of rheumatological care in this region since 1975. Our rheumatologists are the only rheumatologists who will care for both adult and pediatric patients. Pediatric patients are often seen in coordination with pediatric rheumatologists elsewhere but we are committed to offering pediatric care to young people in our area. Arthritis Associates has an excellent, experienced and knowledgeable team including skilled nurses who can administer intravenous treatments onsite (always supervised by a board-certified rheumatologist who is present in the office at the time of administration). We feel that the complexities of rheumatologic diseases and treatments are best addressed by a board-certified rheumatologist at every patient visit. After office hours, there is always a board-certified rheumatologist on call.
We feel that our entire staff is dedicated to compassionate care of every patient. We hope to give each patient a clear understanding of their diagnosis and plan of treatment. We also hope to offer easy access of care, see patients in a timely manner, and to work with every patient to identify and achieve their goals including controlling symptoms, minimizing arthritis pain, improving quality of life and achieving a maximally active lifestyle.
Arthritis Associates provides many in-house services for the convenience of our patients. Please schedule an appointment or talk with your doctor for more information about any of the services we provide. These services include:

LAB TESTING
RADIOLOGY
DXA SCANS
INFUSION SUITE FOR BIOLOGIC AGENTS
JOINT ASPIRATIONS/INJECTIONS (corticosteroids)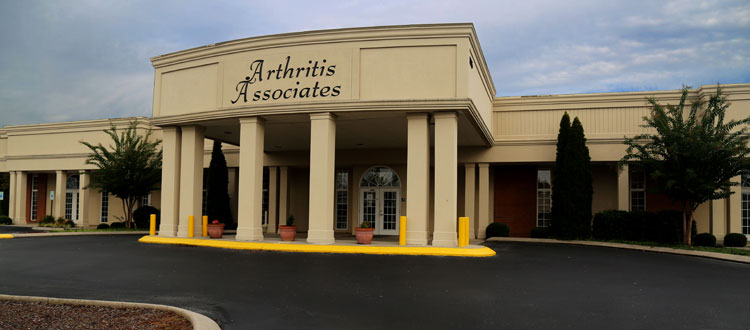 LABORATORY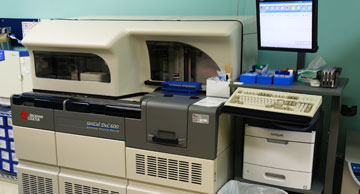 Arthritis Associates has a complex in-house laboratory to ensure the availability of routine and specialized tests that are necessary to diagnose and treat rheumatological diseases. All tests are performed by trained, licensed personnel under the supervision of our Lab Director who is a board- certified Rheumatologist and our lab is certified by COLA. Our technicians are dedicated to your comfort and care.
Most tests can be completed on site but if a test has to be sent to a reference lab, we will notify you where the test is being sent and how you will be billed. If your insurance requires you to go to another facility for testing, our physician will give you a lab order to have your lab tests at an approved facility.
RADIOLOGY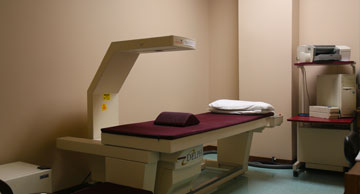 Arthritis Associates offers digital x-rays on-site as well as on-site bone density (DXA) scans.
DXA
Why you may need a DXA Scan, or a Bone Mineral Density (BMD) test
Physicians recommend BMD testing for many different types of patients, including patients taking steroid medications, patients with hypothyroidism, patients who have had a fracture in which osteoporosis is suspected and postmenopausal women with risk factors for osteoporosis. Your doctor may schedule a BMD test to help confirm a diagnosis or to monitor the effects of treatment on bone density over time. Additional risk factors that can contribute to thinning bones or osteoporosis include family history, Caucasian (white) or Asian descent, small or thin build, smoking, infrequent exercise, excessive use of alcoholic or caffeinated beverages, or a diet deficient in calcium and vitamin D.
Early diagnosis and treatment can make a difference in your life
Osteoporosis and associated fractures can rob you of your mobility and independence. Osteoporosis is a "silent disease" that reduces the strength of your bones, causing them to become brittle and prone to fractures. A significant number of women over the age of 50 have osteoporosis and are at risk of an osteoporosis-related fracture. With the results of your test, you and your doctor can determine what lifestyle changes or treatment measures should be taken. If osteoporosis is diagnosed, treatments are available that can increase bone density and reduce the risk of fracture. Early diagnosis can make a difference in your life.
Preparing for a DXA scan
The DXA machine measures your bone density is similar to an x-ray so it is painless. The test uses a small amount of radiation, only a fraction of what you would receive from a chest x-ray and actually about the same amount you would experience on a cross-county airline flight. For your comfort you should wear comfortable clothing without zippers, buckles or metal buttons. You can eat normally on the day of the exam. The test is non-invasive and does not require any injections or medications. Your results will be compared with the average BMD of healthy adults of your age and sex. This information will help your doctor diagnose osteoporosis or assess your risk for developing osteoporosis in the future.
INFUSIONS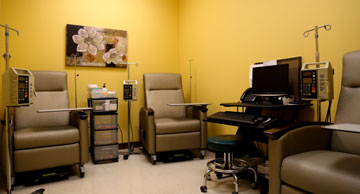 Arthritis Associates provides IV infusion administration and/or injection of most of the biologic or highly complex treatments available for treatment in rheumatology in a safe and convenient setting. For private pay patients, many pharmacy companies have assistance programs to help with copays. Our administration coordinator can advise you of your options when scheduling.